What depleted me the most in 2021 was NAVIGATING NEW TECH and TOO MUCH SCREEN TIME! When my 3-dimensional Pilates and massage therapy biz needed to survive this global pandemic; like many, I fled to the 2-dimensional territory of cyberspace. And because tech is not my "gift", every day feels like a punch-the-screen, "WTF?" kind of day. I'm sure I could reduce my tech confusion with the help of YT tutorials or customer support. But instead, I spend hours randomly and spontaneously pushing buttons, hoping the tech gods will conspire in my favor. However this tech neophyte has miraculously converted her living room into a makeshift virtual recording studio, learning center, and home office. And I've since been glued to a screen; teaching Pilates, creating content, and pounding out admin work.
Oh, and then there's my cyber social life. I mean, would I even still have friends during this pandemic if it wasn't for Zoom, FaceTime and all of my social media channels? Not to mention my online Pilates and Spanish lessons to prevent my body and brain from turning into complete mush! And would I even have a socially-distant, albeit still non-existent dating life without Hinge, Match, or Tinder? And who would've entertained me if it wasn't for Netflix, Hulu, and Amazon Prime?
Like, really, what would I do without my devices? They've been my portals to the outside world for the past two year. As a kid, I fantasized about life like the Jetsons. I thought I wanted this hi-tech futuristic life. But I think I'd rather live like the Flinstones.
31 Days of Soaked in Thought
S.I.T is an invitation to SIT with yourself – for a few minutes per day – to think your thoughts, feel your feels & express your emotions with a JOURNALING RITUAL. For the entire month of Jan, I'll be posting daily journaling prompts as a source of inspiration. Ring in the New Year by getting #soakedinthought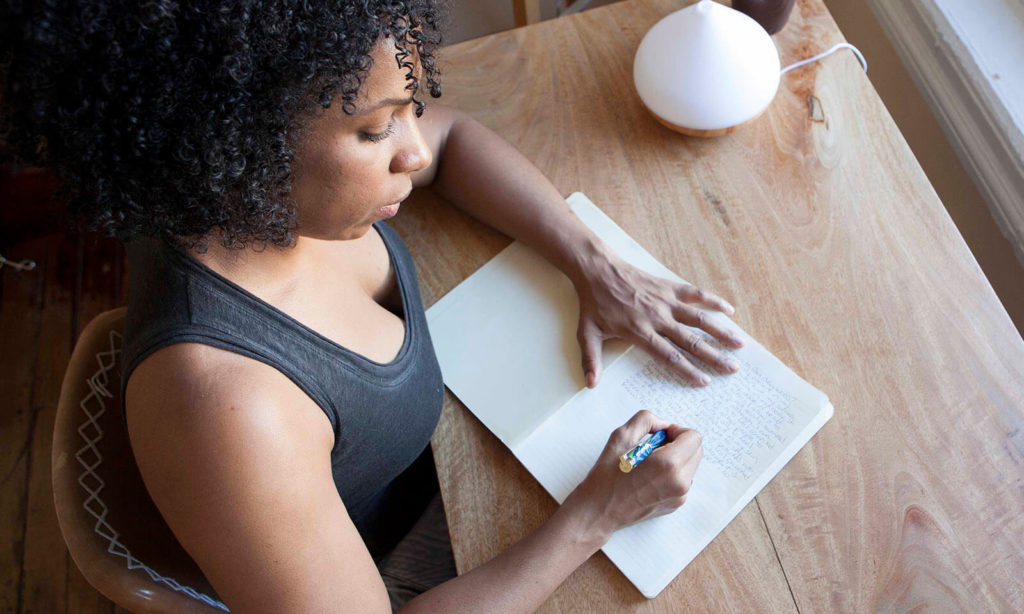 Subscribe to get my Sunday newsletter, Contrology Freak™️ Chronicles for self-care tips & free classes.