I started upgrading my self-care during the holidays with REST. Like, the stay in bed all day kinda rest. Like, Netflix, nap and repeat. Over the past two years I've been highly productive but also overworked, full of anxiety and totally depleted. My weekends? Gone. My 2hr, bi-monthly manual MFR treatments? Gone. My sanity? Gone. What did stay consistent was my Pilates routine. Five days per week! That's the glue that held me together; physically and mentally. That, plus journaling. But even that suffered. And when I'm not journaling, it's usually because I'm avoiding the truth about my current emotional state. Because journaling is like a long gaze into the mirror without make-up or filters. And let's just say, I'm not always ready for the unfiltered truth.
Now that I've gotten my weekends back and I feel more rested, other self-care habits don't feel like such a chore. My consistent self-care routine still includes Pilates 5x/week; 3 private lessons, 1 group class, and 1 self workout. I'm journaling everyday again and it feels like I'm regaining my emotional health. I'm even processing stuff I'd buried long ago and forgotten; until it conveniently resurfaced during the pandemic. Journaling frees up some mental and emotional space, produces clarity, inspires creativity, and makes me feel more purposeful with my time. I've also scheduled my first MFR treatment of the year and can't wait to re-introduce that into my self-care routine.
When my dog died in December, I realized that she was the reason I spent so much time outside. So another thing I'm adding to my self-care routine is to go outside everyday. It sounds crazy to even put that on a "to-do" list. But now that I primarily work from home, I literally have to find excuses to go outside – especially in the Winter when I prefer to hibernate. Even though I'm an introvert that loves being home alone, an important part of my self-care routine is regular and meaningful connection with my sister and my sister-friends. Nurturing my relationships makes me feel more whole.
These are the things I can commit to consistently. 2022 is for resting, nurturing, and connecting.
31 Days of Soaked In Thought
S.I.T is an invitation to SIT with yourself – for a few minutes per day – to think your thoughts, feel your feels & express your emotions with a JOURNALING RITUAL. For the entire month of Jan, I'll be posting daily journaling prompts as a source of inspiration. Ring in the New Year by getting #soakedinthought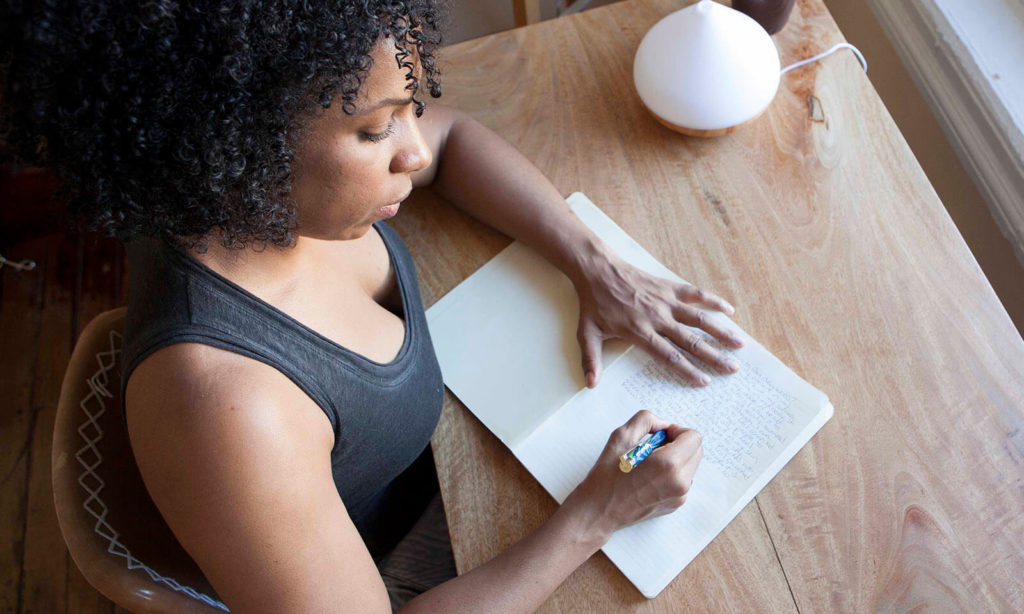 Subscribe to get my Sunday newsletter, Contrology Freak™️ Chronicles for self-care tips & free classes.