As much as I've always wanted to be a super-hero, I will love myself better by remembering that I am not, in fact, super-human. That I'm actually powered by rest, food, oxygen; water, a clean & healthy environment, touch; movement and personal space to recharge. When I maintain those power sources, I am capable of extraordinary things because I have energy, strength, emotional balance, and mental clarity. I've learned the hard way that caffeine and adrenaline aren't lasting power sources. And that it's hard to birth creativity or productivity when my nerves are frazzled and my body feels depleted. So, I'll take care of all my needs better.
I will also love myself better by embracing the changes that come with getting older. Being "a woman of a certain age", everything from my hormones to my physical appearance seem completely out of my control. Yep, gotta embrace the night sweats, the mood swings and the rolls that have formed around my belly. And I've gotta accept the fact that reading now requires glasses and getting off my couch might require grunts and expletives. Those things don't define me, though. At least that's what I keep telling myself.
Lastly, I will love myself better by not berating myself when my life goals don't match the timeline in my head. I'm trusting that my life is unfolding exactly the way it's meant to be, because I don't live my life passively. I am constantly working to build the life that I want while keeping my vision at the forefront.
31 Days of Soaked In Thought
S.I.T is an invitation to SIT with yourself – for a few minutes per day – to think your thoughts, feel your feels & express your emotions with a JOURNALING RITUAL. For the entire month of Jan, I'll be posting daily journaling prompts as a source of inspiration. Ring in the New Year by getting #soakedinthought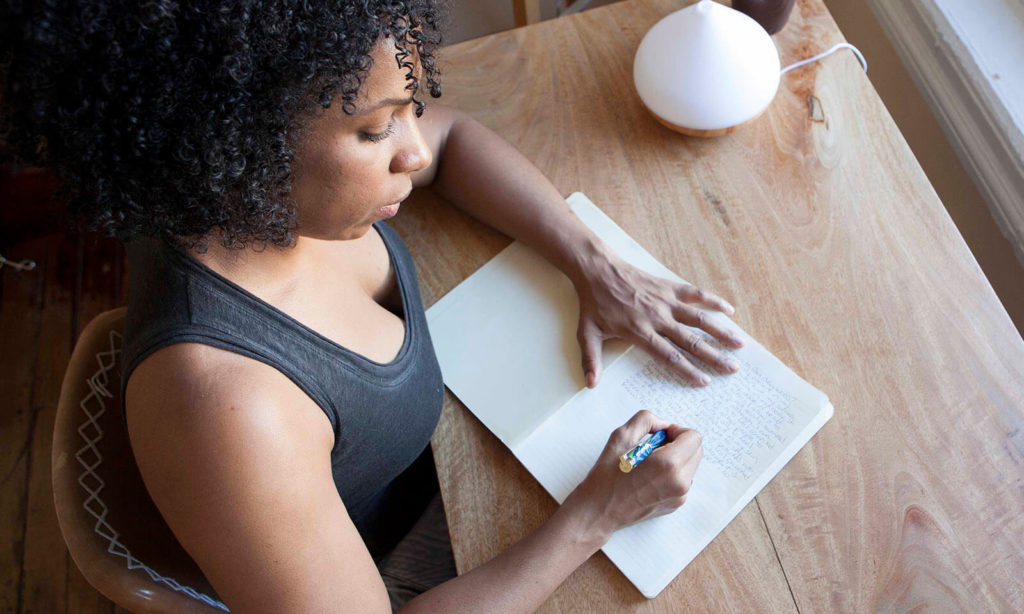 Subscribe to get my Sunday newsletter, Contrology Freak™️ Chronicles for self-care tips & free classes.