In 2022 I want to learn more about the craft of writing. I first fell in love with it in Mr. Craig's 5th grade class. He had a way of making words feel like colorful puzzle pieces that, when thoughtfully constructed, created pictures so vivid they'd transport me into a world far more adventurous than my own. Like dance, writing became a portal into my dreamworld. I needed that as a kid growing up in a high control religion because I had to suppress so much of who I was. Bottled tightly inside of me were my true emotions, my thoughts and opinions about our religion, any ideas about whom I wanted to become, or what I wanted to be when I grew up. Writing allowed me to explore my internal world and escape from it.
Years later, even in the midst of my professional dance career (that I would not trade for the world), I kinda envied Carrie Bradshaw from Sex and the City. Not for her shoes or her dating life (well, maybe sorta); but for her career. I mean, who doesn't wanna perch at the window of their NYC brownstone to play with words all day for a fab magazine column? And then, have an even more fab social life with three of her closest friends or latest lover? It's an introverts dream! *le sigh*
I mostly journal now. But I've also written a volume of personal essays that I've actually compiled into a manuscript. I really have no idea what I'm doing, though. I've never studied the craft or technique of writing so I'm just out here winging it. So, in 2022, I want to learn how to write. But, like a pro!
31 Days of Soaked in Thought
S.I.T is an invitation to SIT with yourself – for a few minutes per day – to think your thoughts, feel your feels & express your emotions with a JOURNALING RITUAL. For the entire month of Jan, I'll be posting daily journaling prompts as a source of inspiration. Ring in the New Year by getting #soakedinthought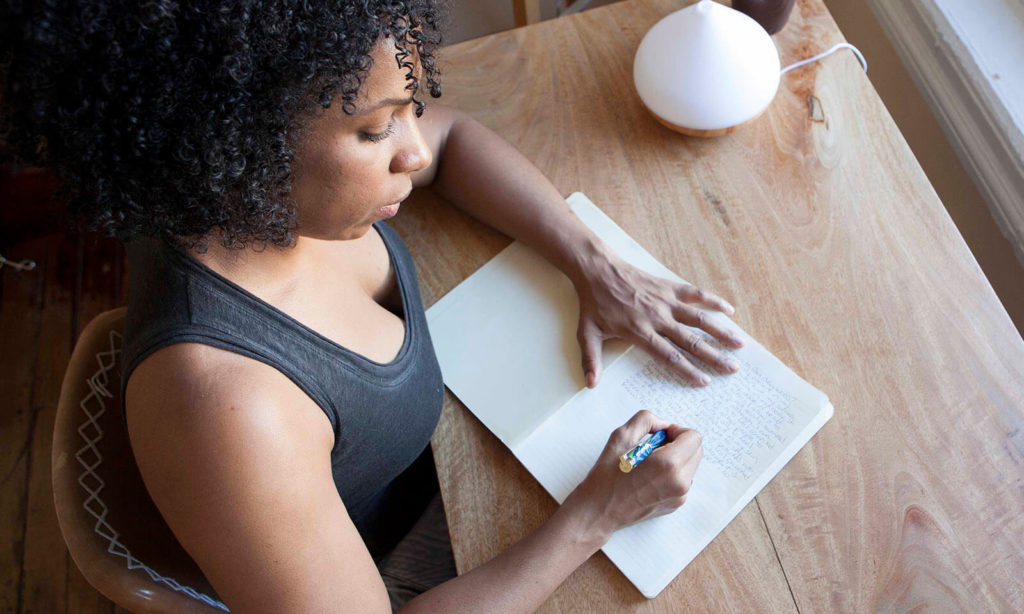 Subscribe to get my Sunday newsletter, Contrology Freak™️ Chronicles for self-care tips & free classes.