After more than three months of sheltering in place in NYC, any modicum of sanity to which I'm desperately clinging comes from a consistent and scheduled Pilates practice. No lies. Now I totally understand that, as a Pilates teacher, this sounds SO frigging cliche and probably deserves a side eye and twisty lips. But let me explain why Pilates feels like the thread that's holding my body, mind, and spirit together in the midst of COVID and civil unrest.
On Burying My Head in the Sand
When the reality of a pandemic put a halt to my daily routine, my sense of normalcy, and my plans for 2020 (including my 50th birthday bash & goals for an epic dating year), I lashed back with massive productivity. That's what I always do. It's not a valiant or noble approach to crisis, rather a form of escapism. It's me, burying my head in the sand so that I don't have to feel anything. So within the first few weeks I'd already created, shot, edited, and uploaded a Basic Pilates Workout Video Bundle for new subscribers to my website. That consumed the hours of my day when I wasn't teaching those of my Private clients who thankfully jumped aboard the Zoom train to let me "rock their powerhouses"™ on the regular. That Pilates video project and my Pilates clients made me feel more than just distracted. I felt PURPOSEFUL and FOCUSED. And when I wasn't doing those things, I could still find pleasure in binge-watching everything from suspense-filled thrillers like "Homeland", to reality TV juiciness like "Love is Blind". 
But then George Floyd was brutally murdered on camera for nine harrowing minutes; followed by predictably delayed justice, and the world erupted into long-overdue protest against police brutality and systemic racism. The suppressed pain I've always felt as a black woman living in America surged to the surface; to the extent that my body feels riddled with anxiety, grief, plus the exhaustion of insomnia and trans-generational trauma. I don't even have the energy to bury my head in the sand. So, immobile on my couch, I keep asking myself: How can I MOVE forward through trauma and how can I be a catalyst for change in my community?
Put Your Own Oxygen Mask On First
In the spirit of airplane passenger safety, my oxygen mask has always been movement and writing (thus this blog). When I consistently practice both, I feel physically and emotionally GROUNDED, STRONG, & RESILIENT. Then, I have the energy to put something positive out into the world. Pre-COVID I was taking two private Pilates sessions/week and working out on my own three times/week. But COVID and civil unrest necessitated more than just ROUTINE and STRUCTURE. I desperately needed ACCOUNTABILITY and SUPPORT lest I squander my days on the couch eating homemade GF chocolate chip cookies (a pandemic staple). So I committed to three private Pilates sessions and two group classes/week and I budgeted accordingly. I mean, who needs three square meals per day anyway? (kidding)
I believe that creating a self-care plan and committing to it should be one of our biggest priorities; especially during times of crisis & uncertainty.
However, to be completely transparent, I've wanted to late cancel most of my workouts. But rather than pay late cancel fees to nosh on cookies & wallow in my misery, I remember Mr. Pilates words:
Everyone is the architect of their own happiness.

Joseph Pilates
Trust me, I'm far from radiating happiness at this point. But I've gotta say, the best hour of my day is that hour I'm practicing Pilates. And that post-workout glow is pretty dope too! So here's how my consistent and scheduled Pilates practice is holding my body, mind, and spirit together…
BODY:
Pilates exercises that used to be my nemesis are now my b**ch!
At 50, this former dancer/aerial artist is stronger than ever before.
I feel like a physically empowered BADASS.
MIND:
Pilates proves that I'm capable of facing a challenge & conquering it. (Hello Jackknife, Crab, & Control Balance. Well, almost.)
Commitment & consistency has shown that I'm capable of growth.
I feel like a mentally empowered BADASS.
SPIRIT:
Pilates makes me feel self-aware, vibrant & alive.
Pilates elevates my mood exponentially.
I feel like an emotionally empowered BADASS!
I'm curious to know how you're finding sanity in the midst of COVID and civil unrest. Feel free to send me a note!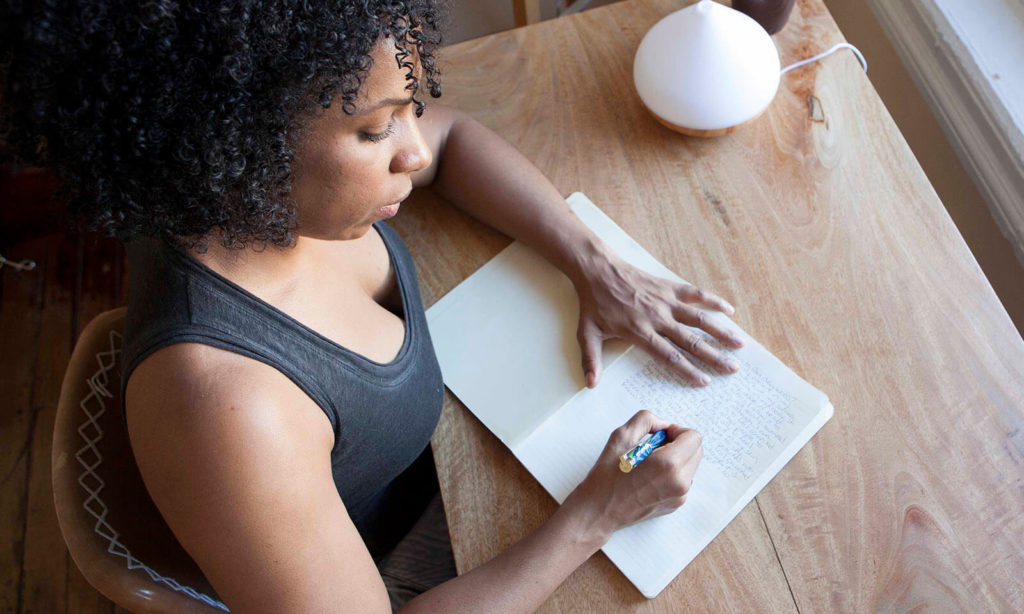 Subscribe to get my Sunday newsletter, Contrology Freak™️ Chronicles for self-care tips & free classes.