I'd love to chat with my late grandfather, Arthur C Lamb. He died in 1988, the same year I graduated from HS. I only have a few childhood memories of him. Mostly that we called him "Dear" and that during our infrequent trips to Baltimore, he'd indulge the family in a game of Scrabble (still my favorite board game). I also remember him as a stoic man of few words. It wasn't until, years after he died, that I realized just how much we have in common! I so badly wish we could chat because I'm sure he'd be a great storyteller.
Like me, Dear was educated in predominantly White schools. But seeing a 1926 photo of him as the only Black kid in Muscatine High's Letter Club made my 80s upbringing in Amherst, MA seem wildly diverse. I mean, what was life like for Black folks who settled in Muscatine, Iowa after the Great Migration anyway? And how was Dear able to attend Grinnell College where he got his BA in English, Spanish and dramatics? It's also where he began his prolific career as a playwright; staging plays that tackled the Black experience, but having to use white actors to play his characters because he was the sole Black student.
After Grinnell, Dear got his MA in playwriting and a Certificate in TV & Radio from NYU. And he spent decades as a professor at HBCUs including Shaw (where he met my grandmother), Prairie View A&M, and Johnson C. Smith. But the majority of his teaching career was at Morgan State University where he developed the theater arts program and the courses in TV and radio that were the foundations for the present program in telecommunications. And, where he now has a theater named after him and a colleague, the Turpin-Lamb Theater.
The fact that, LIKE ME, MY GRANDFATHER LOVED TO TEACH, WRITE, PERFORM & SPEAK SPANISH, makes me long for real connection. I wish he'd been a much bigger part of my life. But I'm so proud to be his granddaughter and I'd love to believe that my gifts, talents, and interests come from him – "Dear".
S.I.T. With Yourself in February
This month's #soakedinthought journaling prompts are inspired by Black History Month which is observed in February by the United States, United Kingdom and Canada in celebration of the African diaspora including African-American history.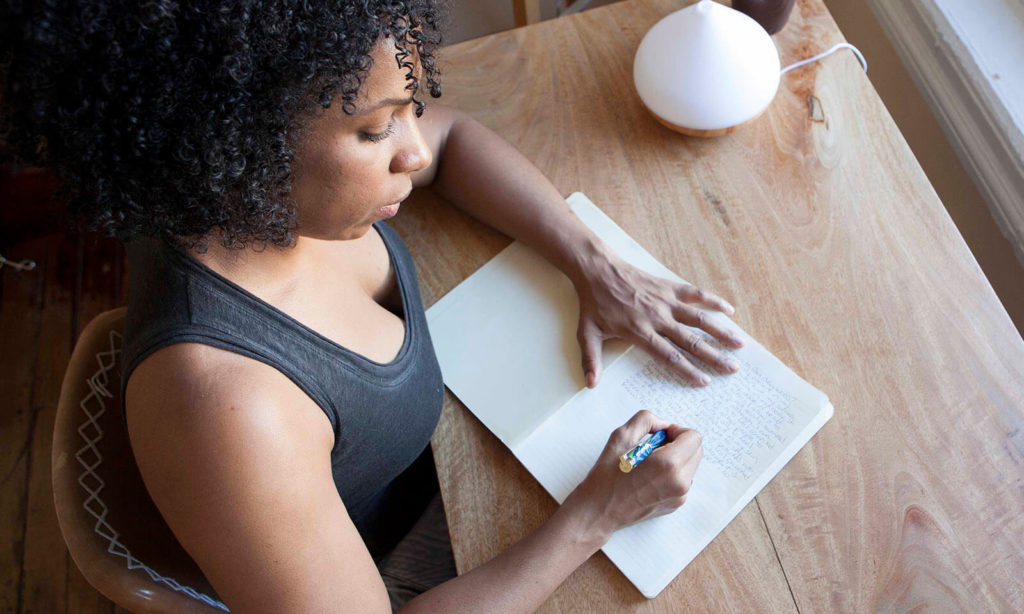 Subscribe to get my Sunday newsletter, Contrology Freak™️ Chronicles for self-care tips & free classes.