I'd love to meet Ava Duvernay because, to me, she's a modern-day Black activist who uses her gifts as a filmmaker to create social impact. Weaved throughout her work are the poignant realities of the Black experience within a racist and patriarchal society. And the ongoing injustices that effect us individually and collectively for the sake of political and financial profit. Whether it's her Netflix documentary "13th", her docu-series "When They See Us" or her novel-based drama, "Queen Sugar", Ava uses the realm of entertainment to educate and inspire people to reflect honestly about the abuses of power in this country.
Ava and I are children of 70s, born at the culmination of the Civil Rights Movement. We are of the first generation of Black people to be relatively free. But, even still, our history continues to be silenced while mutated forms of racial injustices and violence persist. And even though we live with far more freedoms than even our parents had, beneath the surface I hold onto the trauma, anger, and anxiety that comes with being Black in the United States. I feel this call to action but don't know how to answer. I haven't found my voice yet.
I'm not like my mom who joined CORE (Congress of Racial Equality) and braved sit-ins, police dogs and a night in jail to force desegregation in her Kansas City community. Or who risked working alongside the Black Panthers to serve free breakfasts to school children. Even she said she wasn't brave enough to do that same work down South.
Ava's work reminds me that raw and honest storytelling invites reflection and critical thinking. It's a different form of fighting the system. In fact, it's most powerful and more far-reaching when we trust our authentic voices in this ongoing fight for an equitable society. All voices are valid. And I'm just warming up my vocal cords.
S.I.T. With Yourself in February
This month's #soakedinthought journaling prompts are inspired by Black History Month which is observed in February by the United States, United Kingdom and Canada in celebration of the African diaspora including African-American history.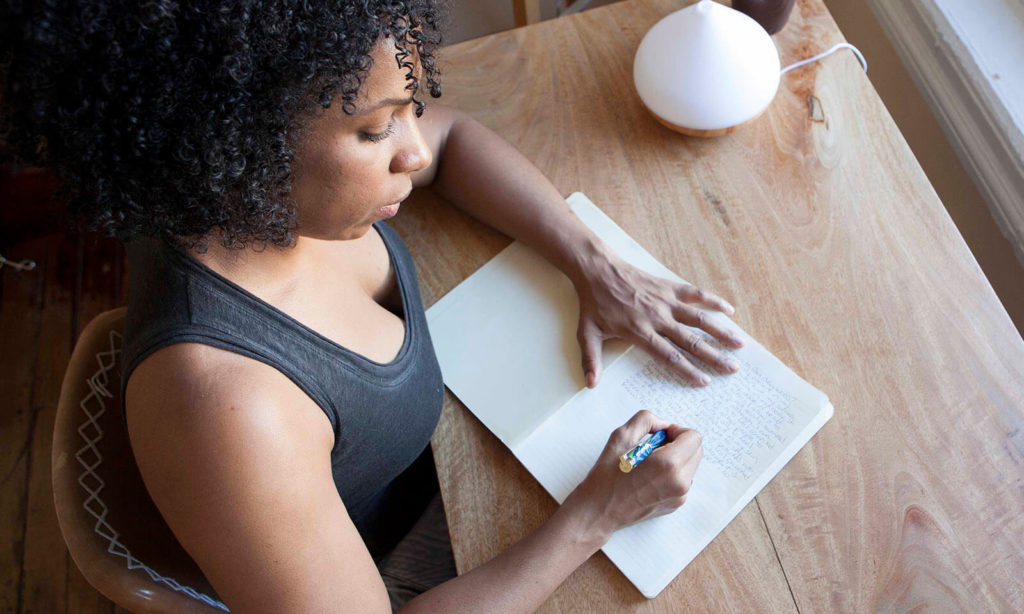 Subscribe to get my Sunday newsletter, Contrology Freak™️ Chronicles for self-care tips & free classes.