Some of my body's coolest abilities are:
it can do cool physical shit
it keeps getting stronger no matter how old I am
it knows how to heal
I've been highly physical since I was a kid. I grew up in the "stay outside til the street lamps come on" generation. I'd return home "smellin' like the outdoors" after riding bikes, climbing trees, playing kickball, and building forts with the neighborhood kids. But this musty wild child also fell in love with her Royal Academy of Dancing Classical ballet training. And as an adult, I turned my physicality and adventurous spirit into a performing career; adding hip-hop, jazz, salsa and aerial arts to the cool shit my body is able to do.
That kind of career demanded a lot of strength and stamina so I became a total gym-head. (#realtalk It also demanded my body look a certain way at all times. That's a whole other journal entry). But I loved pumping iron and going into "beast-mode" before hours of rehearsals and/or a show. I still love traditional strength training but Pilates took over as my go-to conditioning tool because nothing has gotten me functionally stronger – even in my 50s!
One of the things I'm most grateful for is my body's ability to heal. I have literally injured every joint in my body and even suffered from a concussion. Some injuries were so bad I thought I'd have to give up my dance career prematurely. But my body has taught me that I can still be the "wild-child" that I am if I also nurture her, which I do – consistently. I am a firm believer in more than just the Pilates Method; but also massage therapy, physical therapy, acupuncture, and healthy eating habits.
S.I.T. With Yourself in April
This month's #soakedinthought journaling prompts are dedicated to body confidence and fitness as a lifestyle. As we move into Spring and the fitness industry ramps up its messaging about getting "in shape" for Summer, I hope you'll sit with yourself to figure out what your body, mind, and spirit need to feel healthy, fit, and happy – without all the external voices.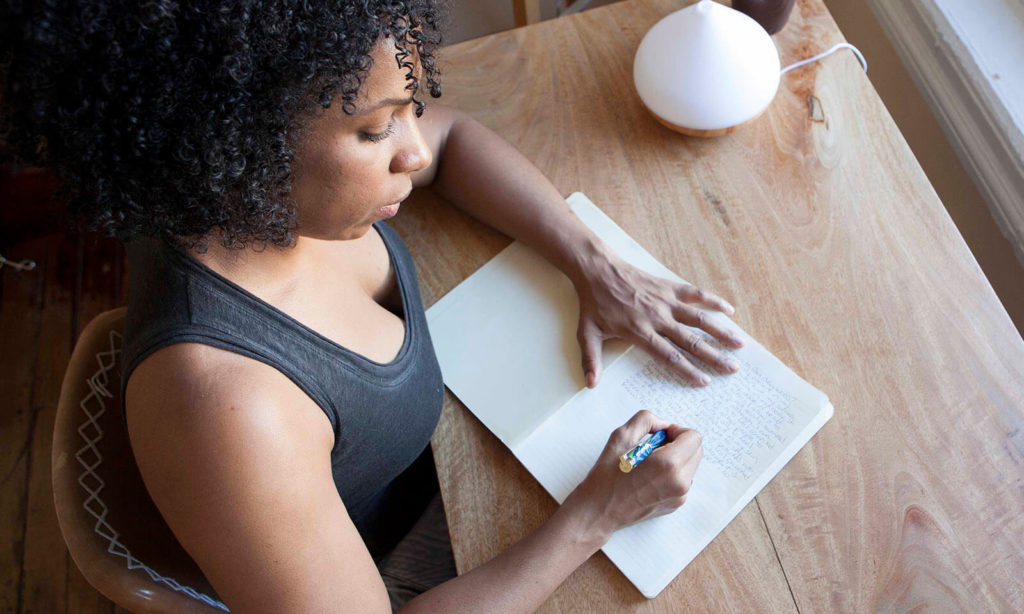 Subscribe to get my Sunday newsletter, Contrology Freak™️ Chronicles for self-care tips & free classes.