My primary fitness goal is to simply keep moving and feeling comfortable in my body. For me, "comfortable" means "athletic"; constantly challenging what I'm physically capable of. Plus, exercise energizes me, inspires my creativity, sparks my productivity and puts me in a much better mood. It makes me a more confident and better version of myself. That alone is #goals
I also want to keep getting stronger even as age tries to defy me. Aging plus a sedentary lifestyle will take you down quickly; physically, mentally, &/or emotionally. I'm already trying not to feel defeated by an arthritic big toe which is trying to wreak havoc up the kinetic chain. I swear that little digit doesn't want me to be great. Thank god for Pilates because it helps me manage the pain and imbalances resulting from the natural wear and tear of aging plus a long career as a dancer, aerial artist and massage therapist. I can't imagine what my body, mind, and spirit would feel like if I were to default to a sedentary lifestyle.
I associate exercise with mobility and longevity. It's the gateway to a full and adventurous life. And when you "dwell in possibility" as much as I do, you never wanna feel sidelined because your body can't keep up with your imagination. 
S.I.T. With Yourself in April
This month's #soakedinthought journaling prompts are dedicated to body confidence and fitness as a lifestyle. As we move into Spring and the fitness industry ramps up its messaging about getting "in shape" for Summer, I hope you'll sit with yourself to figure out what your body, mind, and spirit need to feel healthy, fit, and happy – without all the external voices.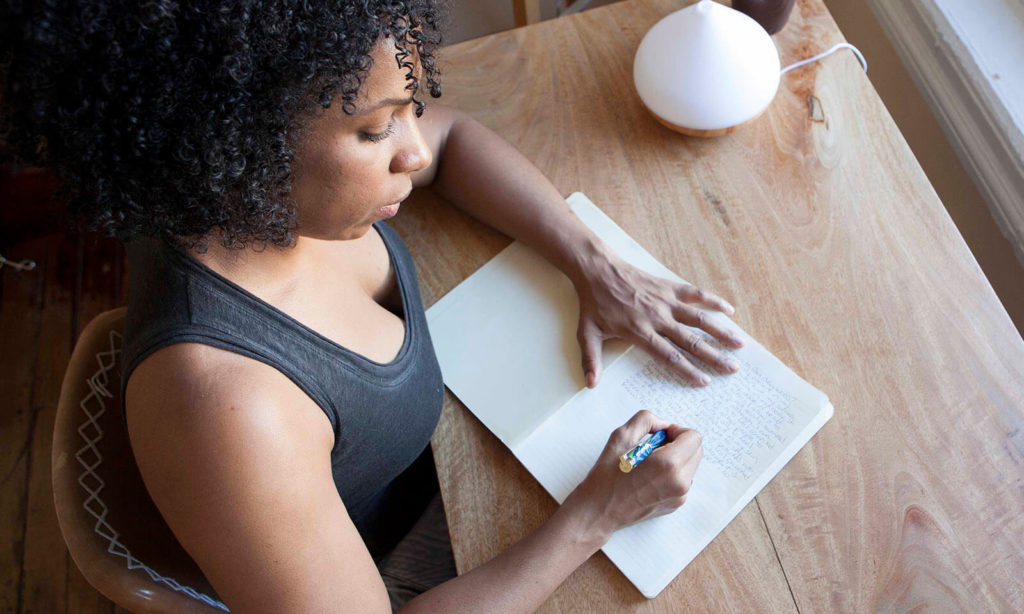 Subscribe to get my Sunday newsletter, Contrology Freak™️ Chronicles for self-care tips & free classes.