Ginger essential oil feels like an enthusiastic cheerleader with a little bounce to her step and Colgate smile. Whenever my gut feels queasy with fear and self-doubt, she throws a zinger of a tumbling pass, sticks it perfectly, gets in my face and challenges me with "Whatchya got, girl?". Challenge on!
Ginger is that energetic reminder of just how powerful I can be when I trust my vision, my skills, and my talents. She awakens the fearlessness of my inner child that hasn't been jaded yet by failure, disappointment, and rejection. She makes feel like Wonder Woman wielding her Bracelets of Submission with powerful confidence. I feel indestructible; like I can deflect the attacks of my own shadow side that seeks to sabotage my dreams. Ginger reminds me that I have the power to absorb the forces of failure and transform them into personal growth. She's the insistent reminder that I'm stronger than the shackles I brace around my greatest potential. She's my motivator, the power in my solar plexus, and the churning wisdom of my soul.
While I'm grateful for Ginger's confidence in my abilities, her enthusiasm can come on a little strong which makes me question her intentions. Like, is she for real? I need somebody to co-sign on all that fervor! So, I decide to see what happens when I blend her with a little Clove Bud EO, Sandalwood EO, and Lemon EO. And collectively they create a warm and spicy massage oil blend that builds my confidence, grounds my spirit, quiets the mental chatter, and promotes a sense of possibility. It's exactly what I need to snap out of it and energize my spirit!
"Snap Out of It!" Massage Oil Blend
1oz Jojoba Wax aka Jojoba Oil
4 drops Ginger, Zingiber officinale
5 drops Clove, Eugenia caryophyllata
3 drops Sandalwood, Santalum album
1 drop Lemon, Citrus limon
Into a 1oz Amber Glass Jar, add the Jojoba Wax + the 13 drops of essential oils. Roll the bottle vigorously between open palms to blend. Massage generously into your skin, especially your solar plexus, and SOAK™ in your truth.
SOAK™ in the Science of Ginger
Name: Ginger, Zingiber officinale
Countries of Origin: China, Madagascar, India
Botanical Family: Zingiberaceae
Part Used: Rhizome (Root)
Aroma:  lemony, spicy, warm, woody, balsamic
Blends Well With: citrus oils, woods, spicy and resinous scents, and all florals.
Energetic Properties:
fiery & strong motivator
stimulates willpower
combats burnout
warms the body & the spirit
energizing
Therapeutic Properties:
anti-inflammatory
analgesic
antiemitic (relieves nausea & vomiting)
antioxidant
warming
anti-spasmodic
expectorant
rubefacient (increases local blood flow)
Chemical Profile:  Monoterpenes, Sesquiterpenes, Monoterpenols, Aldehydes, Oxides
Safety Data: Though non-toxic, it may cause irritation for those with sensitive skin. Use in low dilution when applying to the skin.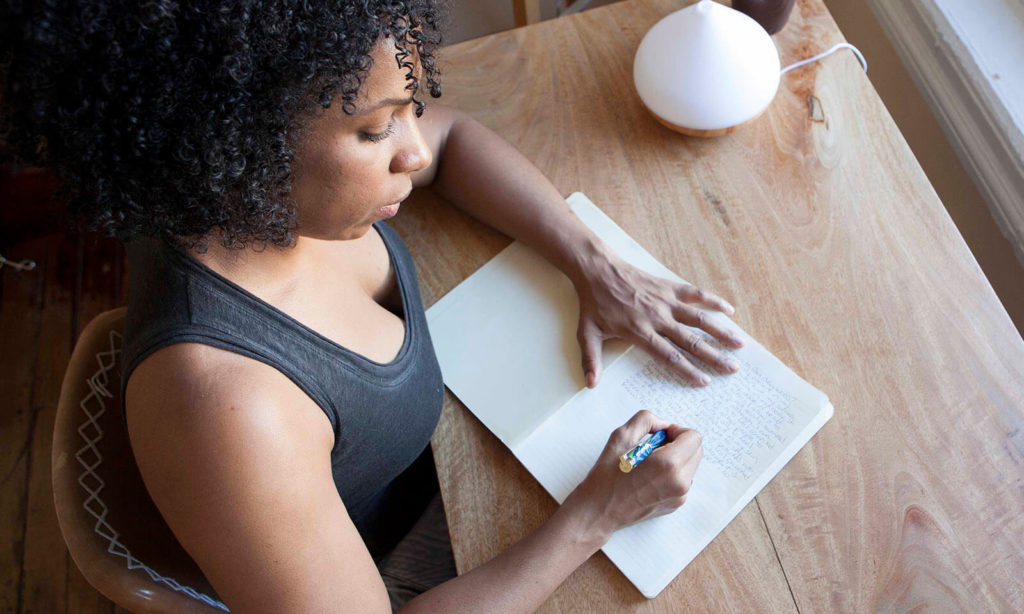 Subscribe to get my Sunday newsletter, Contrology Freak™️ Chronicles for self-care tips & free classes.