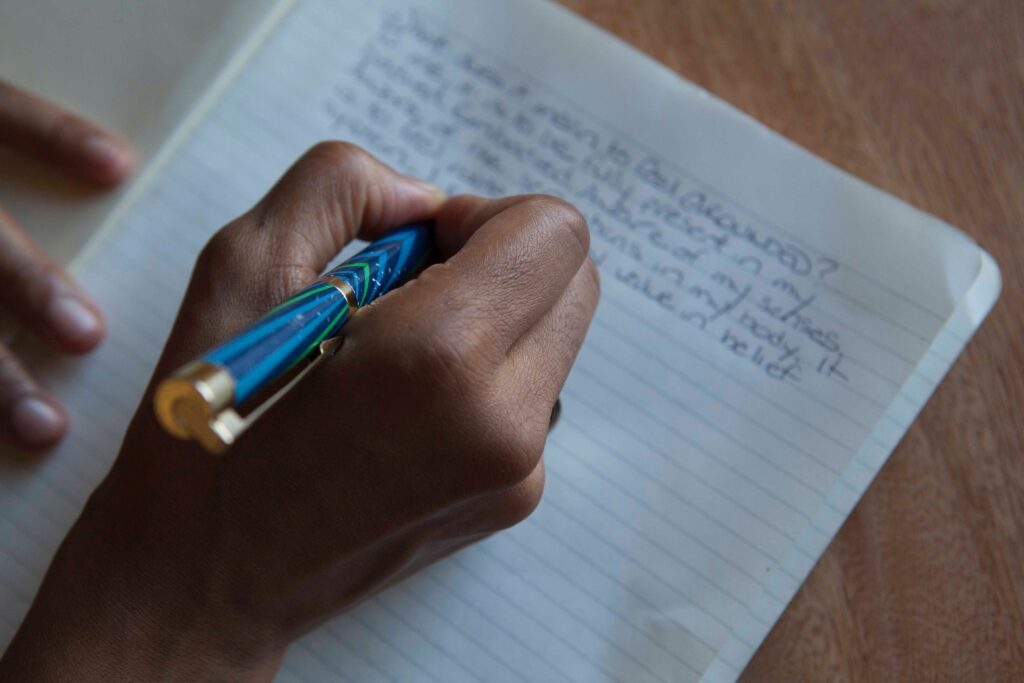 Even through the chaos I can maintain my focus, remember the essence of who I am and what my purpose is. I can welcome each day as a new opportunity that's full of possibility and root that possibility in my core values. I can "be the change" - in my own small way - even if it feels insignificant. And while trying to contribute positively to the world, I can also find ways to manage my stress and anxiety rather than ignoring my mental health.
Read More »

→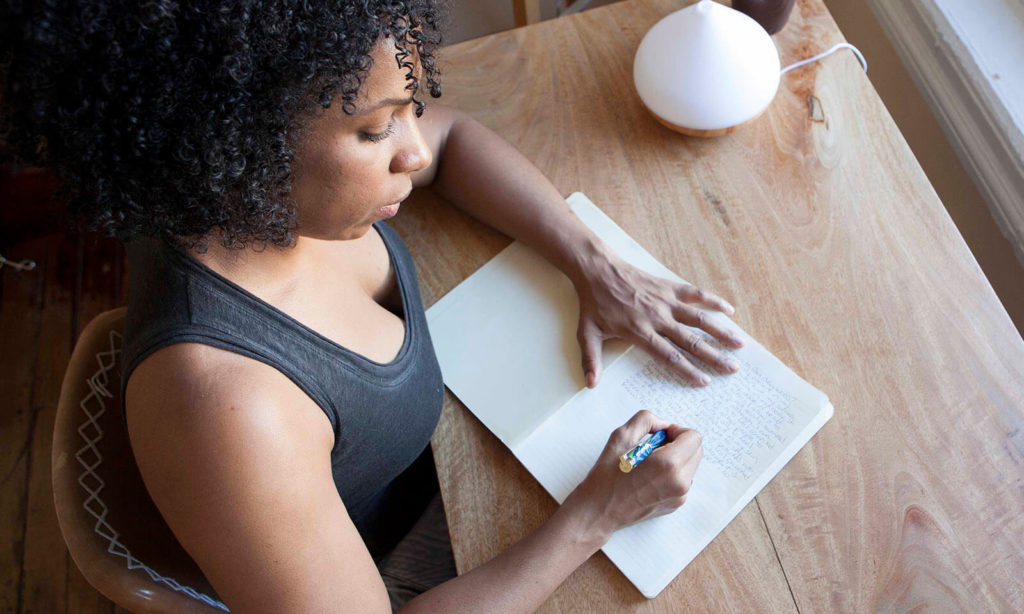 Subscribe to get my Sunday newsletter, Contrology Freak™️ Chronicles for self-care tips & free classes.
Journal Writing As Self-Care   #soakedinthought is a monthly writing ritual that accesses your innate power to create the life that you want, instead of operating on automatic pilot or being a victim of circumstance. It's designed to reveal your deepest truths; how you feel about yourself, your relationships, your career, and your life path….
---
Not Your Average Joe You know those people who enter your life and create a massive impact on your sense of purpose? There's something about your experience with them that shifts your mind into a world of endless curiosity, inspiration, and growth; keeping you motivated toward your personal best. I've felt this way about many…
---
It begins with curiosity. What do you do when you've got a passion for holistic healing modalities, an acute sense of smell, a rabid obsession with natural scents, and a pure aversion to synthetic ones? You take your schnoz on an aromatic love fest by enrolling in Aromatherapy school! Yes, I'm studying to become a…
---